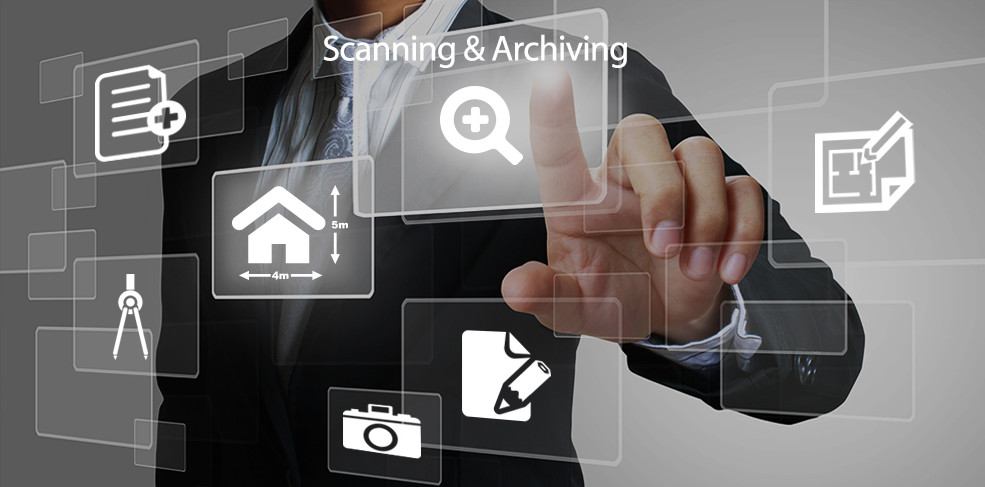 Go paperless—scan and archive paper files, full-size drawings, even 3D objects
Top 5 reasons to scan and archive:
To reduce overhead required for paper storage
To retain important documents
To archive projects
To "tag" documents for search and retrieval
To facilitate discovery in the event of litigation
ABC Imaging offers a cost effective, digitizing service for scanning and archiving everything from paper files to artwork to carpet samples. Go paperless—scan and archive paper files, full-size drawings, even 3D objects.

Don't let clutter rule your business—let ABC Imaging scan and archive your important records. We have digitized everything from archival blueprints to carpet samples, and coordinated projects that have required as many as 70,000 items to be scanned and indexed.

As an option to our scanning and archiving service, we can assign your metadata to each scanned item. You can load this data into a database with the digitized images to give your users an index to search and retrieve information.

Every business can benefit from good housekeeping, proper records maintenance, and the ability to access digitized information. The next time you feel overwhelmed by your paper and other clutter, contact ABC Imaging to scan and archive your documents.

Contact us by phone at 703.683.2080 or email us at scanning@abcimaging.com to learn about the scanning and archiving services offered by ABC Imaging.
For a free estimate on your next print job—no matter how big or small—
contact the ABC Imaging Offset Division by phone at 703.683.2080 or by email at offset@abcimaging.com.

More Information
For information about Custom
Products, pricing, and delivery contact

scanning@abcimaging.com
or call 703.683.2080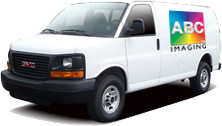 Local Pick Up & Delivery
Our radio-dispatched messengers can
quickly transfer your prints and other
products to your site.

Environmental Responsibility
At ABC Imaging we take pride in the initiatives we have started to make us a more environmentally responsible company.