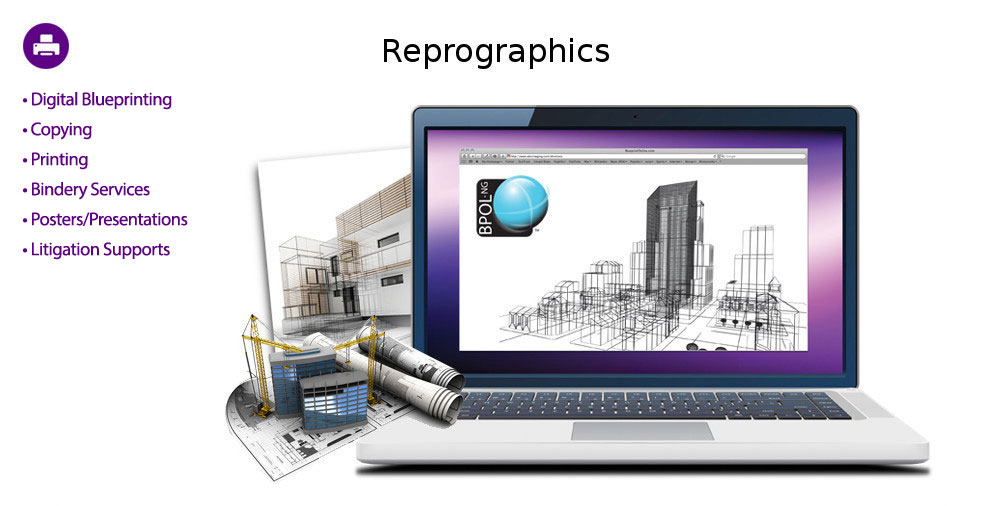 Take advantage of ABC Imaging's experience in digital blueprinting for all your reprographic needs.
Call on us the next time you need reprographics—digital blueprinting or large format printing—for your proposal or project. Using the latest printing technologies, ABC Imaging can meet your most demanding deadline no matter the size of the job—in color and black and white.

AEC businesses are increasingly global. We continue to build a sophisticated IT infrastructure to support these businesses. The infrastructure supports our growing network of large format printing equipment in our stores and other sites. With our infrastructure and volume capabilities, we can print and ship what you need to nearly any location in the world—when you need it.
Features
Print and scan using state-of-the-art large format digital printers
Upload files using Send Job, ABC Imaging's file submission service
Send and deliver jobs fast using our courier pick-up and delivery service—available in select locations
Benefits
Expert advice from our reprographic professionals
Full access to the ABC Imaging network of stores and print facilities
High-volume output capability
Bindery Services

When you need to select a binding for your job, the options are many—and daunting if you're uncertain about which binding will work best for your job. At ABC Imaging, we can recommend the binding you need, then print and bind your job.
Perfect Binding

Use perfect binding to create impressive materials with the look and feel of a clean, crisp book on a glass topped table.

Saddle Stitch

Short documents of eight or more pages—in multiples of four—make excellent candidates for a saddle stitch binding.

Spiral Binding

Plastic coil inserted into small holes. Opposing pages will be slightly offset with each other when the document is open. Spiral bindings may be called Spiro TM Bindings.

Wire-O

Metal wire inserted into rectangular slots. Opposing pages remain aligned with each other when the document is open.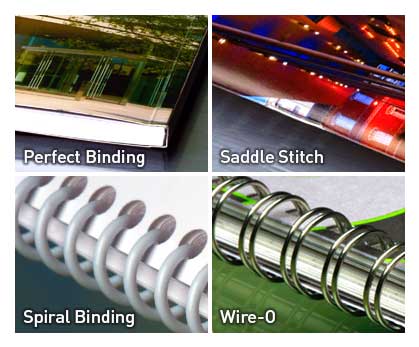 Posters & Presentations

Whether you need 1 large, full-color poster or 50 small, two-color posters, ABC Imaging can print what you need for your POP display or event. ABC Imaging can use files from any standard design software to print your posters.

After you've purchased your banner, poster, or sign, look no further than ABC Imaging for a stand to support it. We offer an extensive line-up of the following products:
Banner stands

Modular display units

Trade show exhibit systems

Frames for backlit signs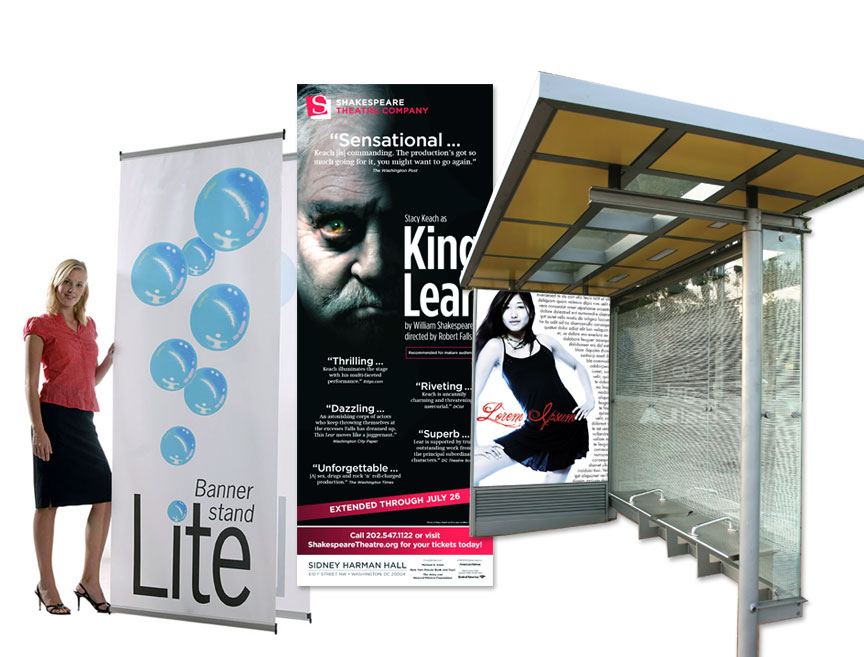 All of our ABC Imaging stores specialize in reprographic services. Check Locations for a store near you.

More Information
For information about Custom
Products, pricing, and delivery contact

graphics@abcimaging.com
or call 202.667.9222 x454 or
202.429.0204 x454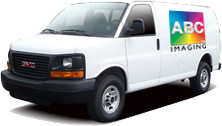 Local Pick Up & Delivery
Our radio-dispatched messengers can
quickly transfer your prints and other
products to your site.

Environmental Responsibility
At ABC Imaging we take pride in the initiatives we have started to make us a more environmentally responsible company.