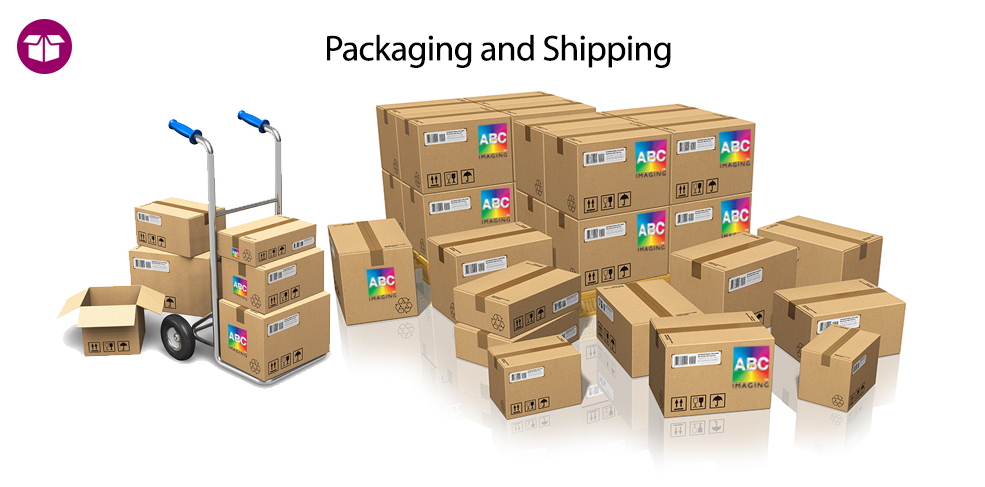 ABC Imaging offers easy, reliable, on-site shipping with Ship It. We specialize in certified shipping and receiving packages for clients via FedEx, UPS, United States Postal Service, and other courier services. Just come into an ABC Imaging Ship It center near you, and we will take care of the rest.
It couldn't be easier to have access to certified shipping. We will make sure your packages arrive to their destinations. Now you can have something printed and shipped all in one convenient location.

Shipping info: shipit@abcimaging.com

Shipping/handling feed: cart rental = $10 per ½ hour

ABC Imaging finishes your order with prompt delivery service.

ABC Imaging recognizes that the job is not complete until it's in your hands. We take delivery as seriously as every other part of the job. All our stores have access to the major package delivery services and to courier services for fast and dependable delivery.

To meet our customer's needs in select locations, we have established our own courier service. The radio-dispatched messengers at these locations can quickly transfer your prints and other products from our store to your site.

More Information
For information about Custom
Products, pricing, and delivery contact

shipit@abcimaging.com
or call 202.429.8870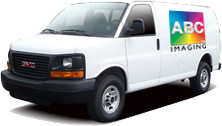 Local Pick Up & Delivery
Our radio-dispatched messengers can
quickly transfer your prints and other
products to your site.

Environmental Responsibility
At ABC Imaging we take pride in the initiatives we have started to make us a more environmentally responsible company.