ABC Imaging's Grand Format Division, Peeq Imaging, can design, print, and install banners, signs, billboards, backlit displays, and vehicle wraps in any size. We can print your project in a resolution that accommodates your budget and quality requirements.
Banners
Printed and assembled at almost any size, flexible banners hang indefinitely indoors or outdoors. Banners offer you tremendous flexibility to promote your product or message at trade shows, conferences, exhibits, and in outdoor displays.
Our Grand Format shops include seam welders and stitching machines. Both of these enable us to increase the width of a banner to any dimension. Using our stitching machines, we can sew pole pockets in banners to use with the stands available in Display Solutions, our online store.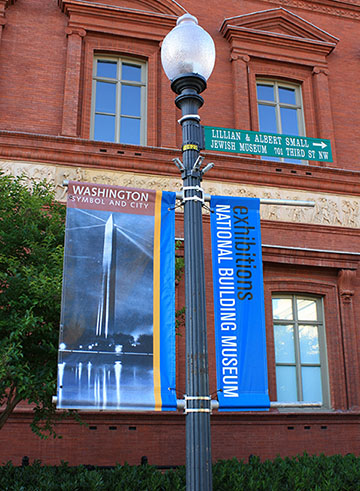 Features
Wide variety of banner media in stock
Full-color digital printing
Complete installation services
Benefits
Make a lasting impression. A digitally printed banner can be displayed outdoors for months, even years, without deteriorating.
Create small portable displays for traveling exhibits.
Submit files in popular graphic software formats for fast turnaround.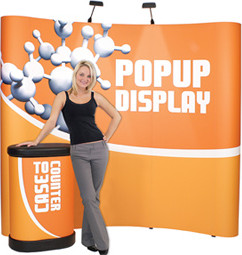 To provide fast turnaround of your banner, ABC Imaging's Grand Format Department stocks a variety of media, including:
Various weights of vinyl with a matte or gloss finish
Mesh for outdoor installations where wind and weather will be a factor
Various fabrics for lightweight indoor banners
Specialty fabrics

Waterfall
Poplin
Oxford
Celtic
Canvas
Billboards

Using our large format digital printers, we can print full-color images in the resolution that matches your application. With our color management expertise, we can precisely control the colors used in your image.

Using standard vinyl substrates we can recover any standard size billboard from junior to bulletin billboard panel. Our large format printers allow us to print billboards for custom size panels, too. We can also provide extras such as extensions and other effects to enhance your message.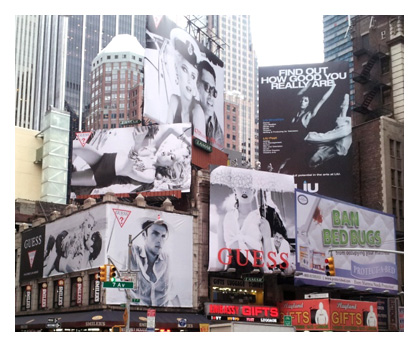 Vehicle Wraps

With vehicle wraps, you can take your message to the streets and highways. With the state of-the-art printing technologies in our Grand Format division, even small and medium size companies can have custom vehicle graphics printed. Banners are custom printed, available in any size, and can be mounted to a vehicle for as long as you need it.

Grand Format also provides you with the template for your car wrap at no additional charge. Depending on your application or budget, it may not be necessary or possible to do a complete vehicle wrap. A properly designed partial wrap or a vehicle sign can be just as effective in delivering your message.


Installation

We install what we print. Our custom installation service means you don't need to hire a separate team of installation specialists.

At ABC Imaging, our Grand Format services don't stop with printing. The installation team at ABC Imaging offers complete services for installing banners, signs, and exhibits. In combination with the other services from our Grand Format Division, we can meet all your installation needs from concept to design to printing, and fabrication to installation.
Contact out Grand Format Department to discuss your project. One of our experienced account managers can help you decide the material and installation requirements for your project.
For a free estimate on your next print job—no matter how big or small—
contact the ABC Imaging Grand Format Division by phone at 703.683.2080 or by email at ABCGrandFormat@abcimaging.com.

More Information
For information about Custom
Products, pricing, and delivery contact

ABCGrandFormat@abcimaging.com
or call 703.683.2080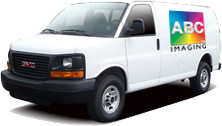 Local Pick Up & Delivery
Our radio-dispatched messengers can
quickly transfer your prints and other
products to your site.

Environmental Responsibility
At ABC Imaging we take pride in the initiatives we have started to make us a more environmentally responsible company.